Loans and Equity Facilitation
Fill our business funding questionnaire to enable us assess the best funding option for you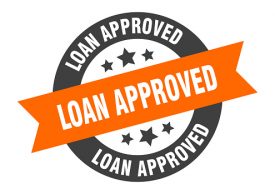 Bank Loans and Equity Facilitation
We help SMEs and large companies get loans and equity funding from various financial institutions and equity investors. In addition to our other linkages to various funding institutions, we currently are a Business Development Services Provider (BDSP) to the Bank of Industry (BOI) and were a Financial Advisor (FA) to the USAID West African Trade Hub Project which ended in 2017.
Our loan and equity facilitation services are targeted mainly at the following sectors:
Manufacturing industries
Agribusiness
Agro-processing
Real estate – Construction loans to real estate developers and individual mortgage loans to their real estate buyers
Energy or power value chain – power generators (Gencos), power distributors (Discos), Meter Asset Providers (MAPs) and backup or alternative power providers.
Requirements for loans and equity funding vary and the best option for your business will depend on your needs and ability to meet the criteria set by different fund providers.
See Lenders' criteria and frequently asked questions (FAQ) below:
LOAN-APPLICATION-CHECKLIST__LIMITED-LIABILITY-COMPANY-UP-TO-10M-NAIRA-LOAN
REQUIREMENTS FOR LONG TERM LOANS ABOVE N10M AND FAQ
Please fill our business funding questionnaire to enable us to assess the best funding option for you and then find a way forward.
We do not only get the funding you need, we also provide post finance services such as mentorship, handholding financial advice and encourage borrowers to inculcate best practices to ensure the loan is repaid as and when due.
However, you might have already taken a loan earlier and now struggling with how to repay the loan. Our loan workout service is what you need which you can read more about here.
Related Products and Services